Jay Deimel, MD: Saint Vincent physician goes the extra mile
Posted on April 18th, 2020 at 1:38 PM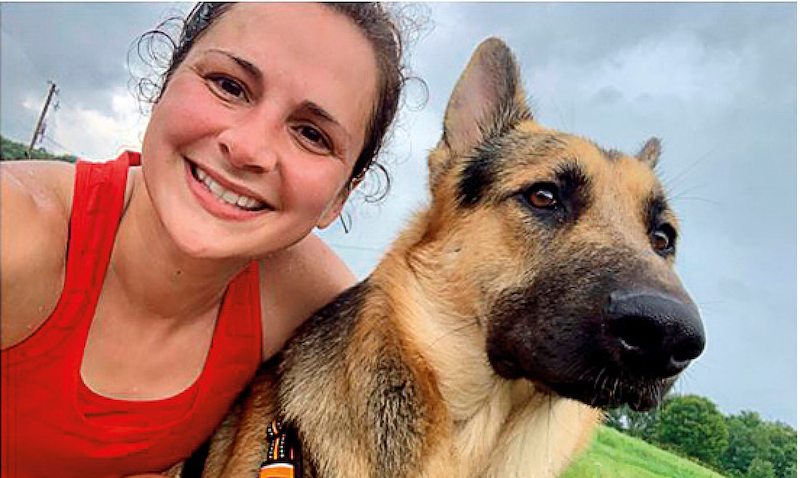 This story originally appeared in the AHN Office of Development's newsletter, "All For Good."
Ashley Ferraro, 31, an avid runner, ran competitively in college. A few years later, she noticed that her hips felt tight during and after runs. Then, the excruciating lower back pain set in.
At that point, Ashley had been training to run the 2018 Pittsburgh half marathon. She started physical therapy, hoping it would enable her to continue training. Fastforward to race day, and things weren't much better. In fact, she could barely finish the race. Her physical therapist knew Ashley's issues weren't related to her back and referred her to Jay Deimel, MD, an orthopaedic surgeon specializing in joint preservation at Saint Vincent Hospital. Dr. Deimel and physician assistant Christine Moloney diagnosed Ashley with hip labrum tears on both sides - an issue that can often be misdiagnosed as lower back pain. Dr. Deimel performed surgery on her right hip, and Ashley healed quickly and began physical therapy shortly after surgery.
She had a scheduled surgery for her left hip when her insurance company halted the procedure and claimed she wasn't eligible for coverage. Ashley says, "I was so disappointed - after being in so much pain, Dr. Deimel and Christine finally had helped me to feel like myself again. I wanted to get back to my active lifestyle as quickly as possible." That's when Dr. Deimel stepped in- he called the insurance company to advocate for Ashley and ensure the procedure was covered. "That's the kind of doctor he is," says Ashley. "He kept me looped into his progress and didn't give up until I was able to have the surgery. I can do the things I love again - running, spinning, and lifting - all with zero pain. It's incredible to go from having constant and consistent pain to absolutely none. These professionals gave me my life back, and I will forever be grateful for them."